<

Back to Our Lawyers
Nicholas E. Burke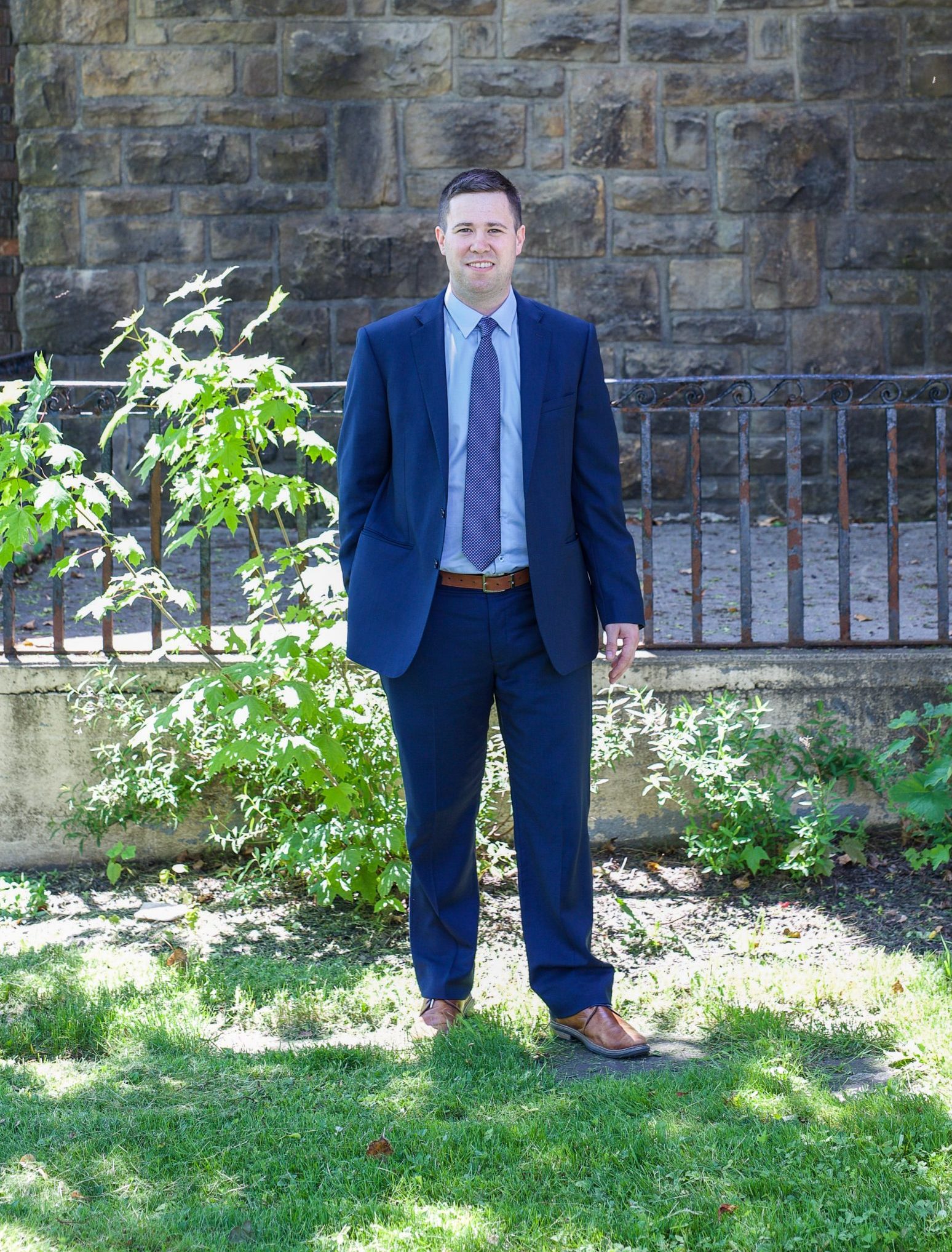 Nick joined Lorway MacEachern McLeod Burke in 2016 as an associate after articling with the firm. In 2020, Nick became a partner of the firm and has an interest in Criminal Law, Insurance and Personal Injury Litigation, Civil Litigation, Property Law, Wills and Estate Planning. Nick has appeared before numerous courts, including Provincial Court, Supreme Court of Nova Scotia and the Nova Scotia Court of Appeal.
Nick has extensive experience in Criminal and Family Law, having practiced for a period of time with Nova Scotia Legal Aid. Nick was born and raised in Victoria Mines and is pleased to offer the opportunity to meet with clients at a satellite office in New Waterford. Nick is a former Captain with the Canadian Armed Forces as a Health Care Administration Officer with 35 (Sydney) Field Ambulance; he received the Canadian Forces' Decoration (CD).
Community involvement is extremely important to Nick and is one his passions. He is pleased to be practicing in Cape Breton and the opportunity to give back to this wonderful island.
Education:
Nova Scotia Bar Admission – 2016
Cape Breton University (B.A. Honours in Political Science, Certificate in Public Administration)
University of Kent, Canterbury, England (LL.B.)
Professional and Community Involvement:
Nova Scotia Barrister's Society
Cape Breton Barrister's Society
Canadian Bar Association
Real Estate Lawyers Association of Nova Scotia
Atlantic Provinces Trial Lawyer Association
Instructor (part-time) – Cape Breton University
Chair – Cape Breton Fiddlers Marathon
Race Director – James Delorey Memorial Run
Member – Supreme Court (Family Division) Liaison Committee
Board Member – Coastal Business Development Corporation
Board Member – Savoy Theatre
Patient Family Advisor – Cape Breton Hospital Redevelopment Project
Public Representative – Nova Scotia College of Paramedics
Public Representative – Nova Scotia College of Medical Imaging and Radiation Therapy Professionals (NSCMIRTP)
Past Executive Member – Soccer Cape Breton
Past Member and Executive – New Victoria Volunteer Fire Department
Member – New Waterford Rotary Club (6384)

Legal Assistant:
Michaela Bourgeois
Phone: 902-539-4447
Email: michaela@lorwaymaceachern.com 
Property Assistant:
Joni Stoddard
Phone: 902-539-4447
Email: joni@lorwaymaceachern.com 
Contact Information:
Phone: 902-539-4447
Email: nick@lorwaymaceachern.com
contact nicholas