<

Back to Our Lawyers
Duncan H. MacEachern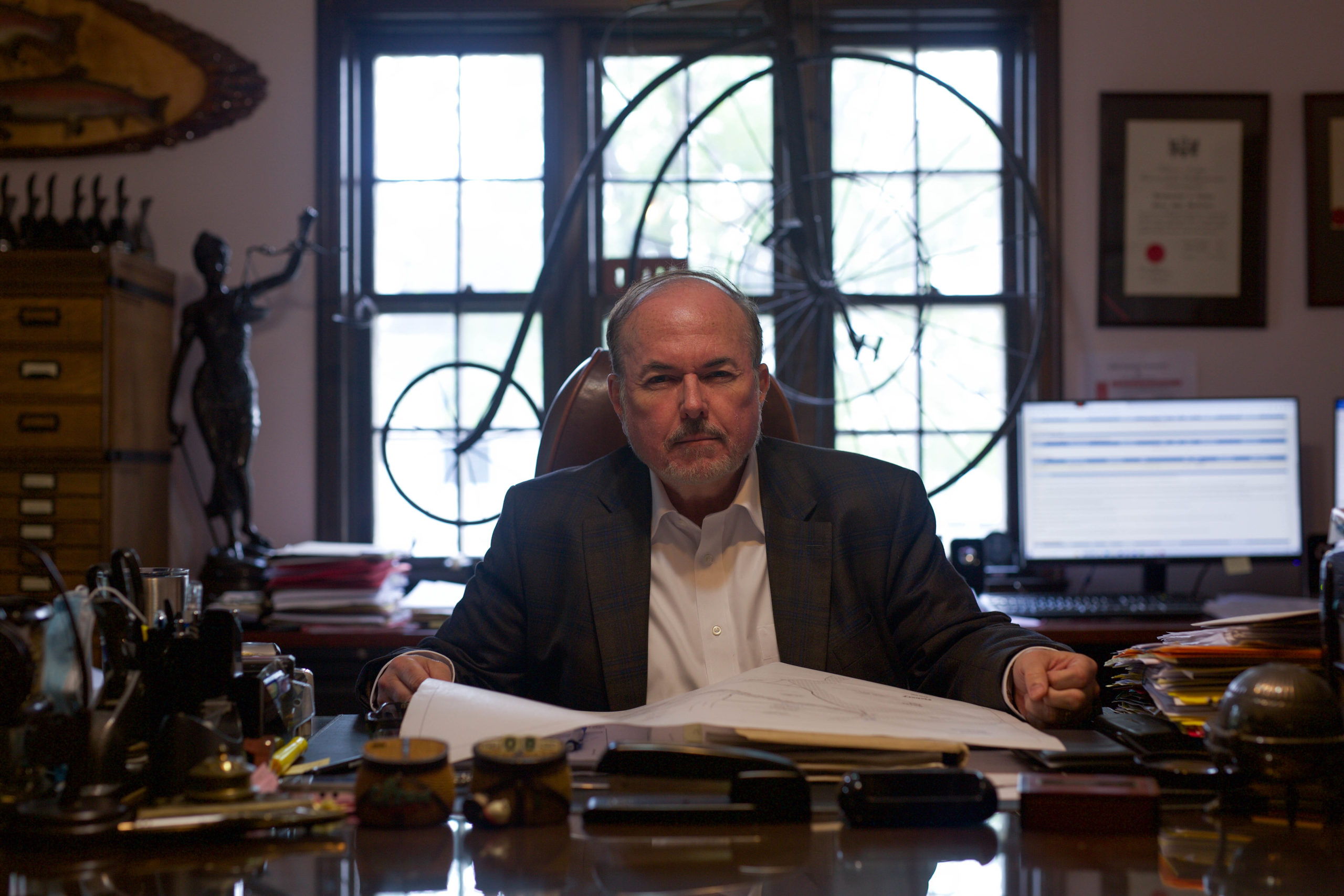 Duncan has over thirty-five years of experience and is a founding partner of Lorway MacEachern McLeod Burke. Duncan has a broad range practice, with a focus on Insurance and Personal Injury Litigation, Civil Litigation, Property Disputes, Property Law, Wills and Estate Planning, Estate Litigation, and Fisheries Law. Duncan has appeared before numerous courts, including Small Claims Court, Provincial Court, Supreme Court of Nova Scotia, Federal Court of Canada, and the Nova Scotia Court of Appeal.
Education:
Nova Scotia Bar Admission – 1985
Dalhousie University (LL.B. 1984)
St. Francis Xavier University (B.Sc. 1981 Double Major in Science and Business Administration – placed in the top ten of the Science Program)
Professional and Community Involvement:
Canadian Bar Association
Nova Scotia Barrister's Society
Cape Breton Barrister's Society
Atlantic Provinces Trial Lawyers Association
Real Estate Lawyers Association – Nova Scotia
Past Membership in the Autism Society for the Province of Nova Scotia
Past Membership in the Cape Breton Society for Deaf, Hard of Hearing
Legal Assistant:
Amanda MacDonald
Phone: 902-539-4447
Contact Information:
Phone: 902-539-4447
Email: duncan@lorwaymaceachern.com
Reported Decisions – Courts of Nova Scotia:
As of 2003 the Courts of Nova Scotia website outlines released decisions since 2003. It should be noted many court decisions are oral decisions and are not released in writing. Those oral decisions do not appear in the Courts of Nova Scotia database. Client's seeking to retain legal services for Lawyers in the litigation process should refer to the searchable database of decisions as reflected by the Courts of Nova Scotia website. The following is a list of some of my written decisions for which have been reported by the Courts of Nova Scotia.
Cases of Significance:
In June of 2020 in the case of Fraser v. 3102602 NS Ltd. Justice Bodurtha determined the president of the Defendant 3102602 NS Ltd. had wrongfully retained a snow crab allocation belonging to Paul Fraser. The Defendant relied upon procedural irregularities with Fisheries and Oceans in an attempt to capitalize on its errors to retain snow crab allocation and profits derived from the fishing of snow crab allocation. Mr Fraser's interest in the fleet quota for 2020 would have a valuation of approximately $500,000.00, in addition to the return of his percentage interest in the snow crab fleet allocation for area 23, Mr Fraser was also awarded the sum of $264,294.98 plus interest and $15,000.00 in punitive damages.
In November of 2019, the Nova Scotia Court of Appeal in the case of MacVicar Estate v. MacDonald confirmed the common law right for injured parties in automobile cases to be compensated on a gross rather net basis for future wage loss. Thus injured Nova Scotians who are unable to work as a result of their injuries retain more of their earnings, without the deduction for income tax or other payroll deductions. Prior to Duncan MacEachern successfully arguing this position on appeal, there was no previous decision on this issue, by the Nova Scotia Court of Appeal. This case will have a significant impact on the amount of damages for which will be awarded to seriously injured persons in Nova Scotia.
In 2013, the Supreme Court of Nova Scotia agreed that lawyers have an exemption under the Real Estate Trading Act and are permitted to sell real estate without being licenced. An attempt by the Nova Scotia Real Estate Commission to obtain a permanent injunction prohibiting the sale of property by a law firm was rejected by the Supreme Court.
In addition to settling numerous personal injury cases, Mr. MacEachern has been involved in the infant settlements, some as large as seven figures.
In compliance with the Nova Scotia Barristers' Society guideline it should be noted past success and achievement of settlements can in no way be interpreted as a guarantee that future litigation will be successfully concluded. Potential litigants are cautioned there is a significant element of risk in pursuing action through to trial. The often quoted phrase, "the only thing certain about going to court is the uncertainty" exhibits a cautionary warning to those wishing to become involved in the litigation process. Fortunately, matters settle without the necessity of proceeding to trial, however, there are those selected cases for which warrant no other option but to proceed through the litigation process. However, many with no other options are to proceed through the litigation process. The firm of Lorway MacEachern McLeod Burke is prepared to see your case through trial.
contact duncan